Agriculture, CONTESTS AND MORE!
Entry Deadline: August 5th, 2022
Take part in one of many youth and open class livestock divisions. From guinea pigs and rabbits to sheep and dairy cattle, there's lots of class options. Check out the registration tips below.
Entry Deadline: August 1st, 2022
Event Date: August 15th & 16th at 7:00PM
Throw your child on a sheep to see if they can hold on for the ride, why not? It's a BCF staple that always proves to be entertaining.
AQHA Level 1 Youth and Amateur and Open Breed Horse Show
Entry Deadline: NONE
Event Date: August 22nd at 8:00AM
All exhibitors must be current members of AQHA and show papers of AQHA registered breed horses prior to entering AQHA classes unless showing in the "All Breed Adult or All Breed Youth" classes.
Entry Deadline: July 30th, 2022
Event Date: August 21st at 5:00PM
A free event and open to anyone old enough to handle sheep. Ew lamb or yearling ewe are suggested and sheep can be borrowed.
Entry Deadline: August 7th, 2022
Event Date: Wednesday, August 17th, 2022 at 1:00 PM
10 teams will be drawn at random on August 10th, 2022 Via Facebook Live
Open Class Registration Tips
Pre-registration is not required but strongly encouraged. All entries registered on FairEntry by Friday, August 5th, 2022 will be given preferential stalling. Entries received after the deadline will pay a late registration fee and will not be guaranteed stalling.
All 4-H Livestock will be eligible to be shown in Open Class; however, advance entry is strongly encouraged.
If you are new to our online registration via FairEntry, check out our FAQ.
Each exhibitor can have multiple entries. One entry must be made for each exhibit. For example, if you are bringing two poultry, two entries into the poultry class must be created.
Payment must be made upon the completion of your entry process to ensure preferential stalling. Checks can be written to the Brown County Treasurer and mailed to: Brown County Fair, 400 24th Ave. NW, Aberdeen, SD 57401. Credit card payments are also accepted by calling the Brown County Fair at (605) 626-7116. Processing fees will apply.
Review the 

4-H & Open Class 2022 Livestock Book

in advance of getting entered in our Open Class Livestock events for classes, schedules, regulations and more.
Compete in the field, garden & flower, or home arts divisions.  There are a TON of new contests every year, as well as old favorites . We aren't kidding when we say there is something for everyone in the Home Arts building.
Registration Deadline: August 12th, 2022
Home Arts Registration Tips
Registering entries does not mean that you have to have your entry ready for display by Friday, August 12th. Entries must be ready for display by check-in on Monday, August 16th.
If you are unable to bring an entry, there is NO PENALTY.
If you are new to our online registration via FairEntry, check out our FAQ.
Each exhibitor can have multiple entries. One entry must be made for each exhibit. For example, if you are bringing two photographs, two entries into the photography class must be created.
Review the Home Arts Book in advance of getting entered in any Home Arts competition for details about checking in entries, picking up exhibits and more.
The results are in and the 2022 BCF was another success with some impressive projects and livestock. Take a look at the bragging rights you earned.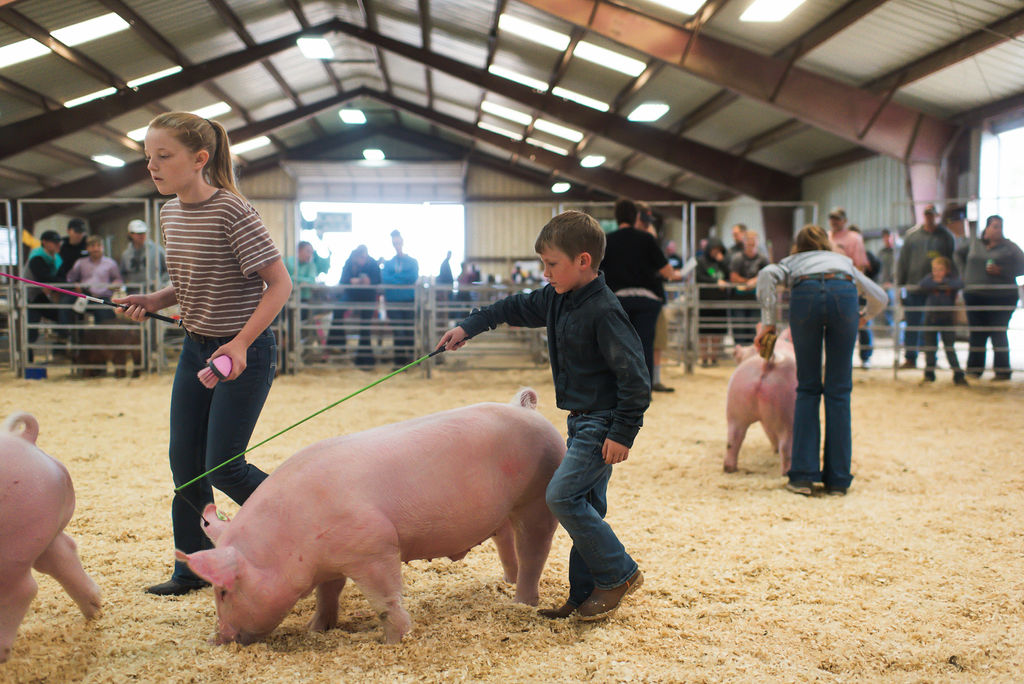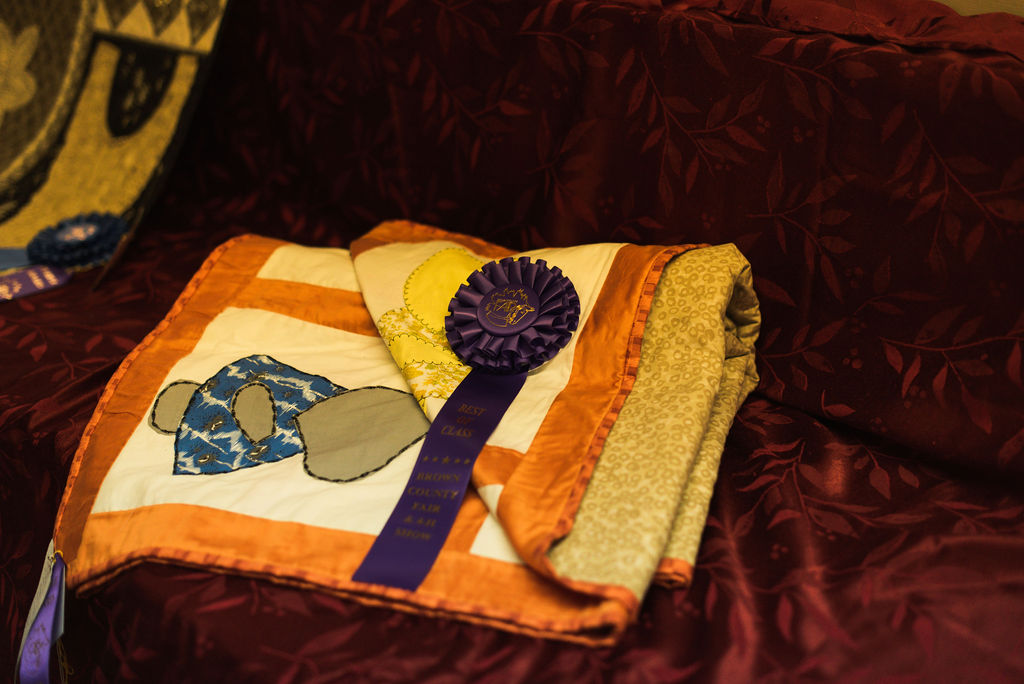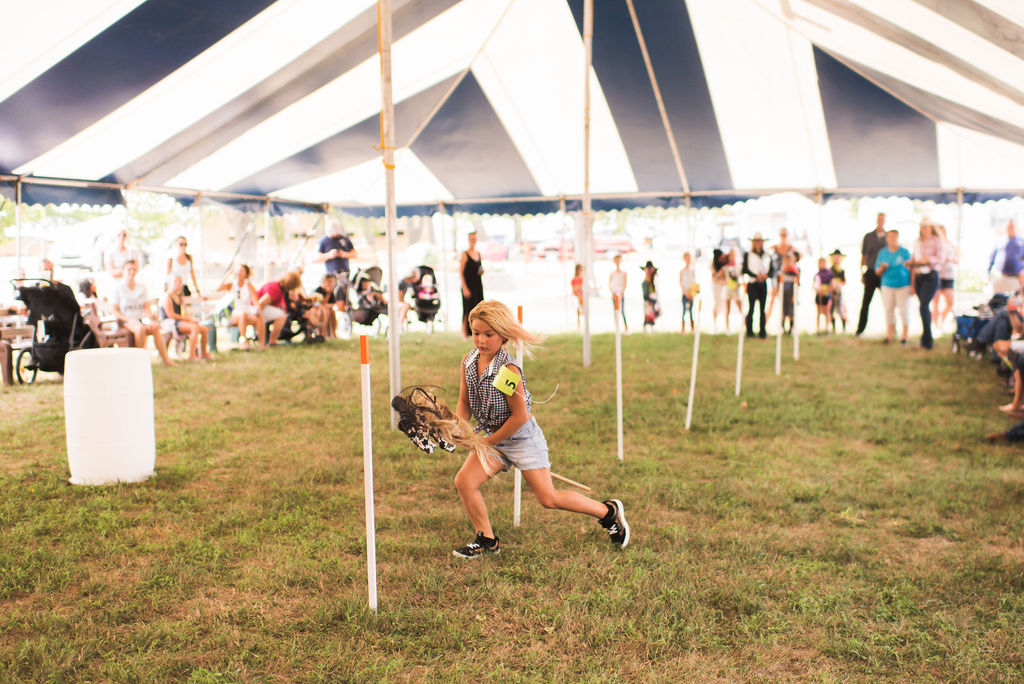 Rising Star Competition from Area Federal Credit Union
Competition: Wednesday, August 17th at 6:00PM in the Kessler's Tent
A talent show open to all ages. Show off your acting, dancing, humor, musical, stacking cups talent, or whatever you've got. Prizes totaling $2500 will be awarded to adult and youth categories.
Videos must be submitted in advance to RisingStar@AreaFCU.org.  Entry Form.  Registration deadline August 3rd, 2022 at 5:00 p.m.
World's Smallest Rodeo
Competition: Tuesday, August 16th @ 3:00PM in the NVC Tent
Participants aged 3-8 can choose from pole bending, barrel racing, and a rodeo clown contest. Sign up in advance at the Hitch'N Post Western Store where you can also pick up a stick horse. Cowboy and cowgirl attire is highly recommended.
Get signed-up at the Hitch'N Post in advance or at 2:30PM at the event.
Minute to Win It: Fair Edition
Competitions:
Saturday, August 20th @ 1:30PM in the Ken's Tent
Sunday, August 21st @12PM in the Avera Kid's Zone
Gather up a group of 4 including at least one contestant under the age of 12 and two adults. Teams will compete head to head and the team with the most points wins. Complete the entry form and bring it to registration at 1:30PM on Saturday and 11:30 on Sunday.
Veggie 500 Races
Competitions: Thursday, Friday & Saturday at 2:00PM with finals at 2:00PM on Sunday in the Kids Zone
Kids in two age brackets (3-5 and 6-8) will compete in a variety of races!
Veggie Races: Build a vegetable car and race it down a track!
Rubber Ducky Tub Races: Choose your rubber ducky racer, and see if it will win in a race around a tub!
Rubber Ducky Track Races: Choose your rubber ducky racer, and pump as fast as you can to cross the finish line first on a straight away track!
Baby Crawling 
Competition: Saturday, August 20th at 10:00AM in the Clubhouse
Babies in two age groups (5-9 months and 10-13 months) will compete to crawl to the finish line the quickest. Cheering and encouragement are allowed, as long as it does not include a cell phone, food, or drink.
Complete the registration form in advance and bring it by 9:30AM to the competition.
BCF Foundation 5K Run/Walk/Bike
Race: Saturday, August 20th, Registration begins at 7:30 AM, Race starting at 8:30 AM
For more information and to sign up CLICK HERE.
Crazy Contests by Freddie Prez 
Competitions: August 17-20th in the Kid's Zone
Teams are pitted against each other to test their knowledge and abilities in games such as Speedquizzing and Hit the Lights!  Plus, every day Freddie will host a $5000 Frisbee Toss Contest.  It's FREE TO ENTER for a chance to play all of Freddie's games!
Kiddie Pedal Pull
Competitions: Sunday, August 21st at 1:00PM on the road NW of the Home Arts Building
Kids aged 4-11 take their try at dragging a weighted sled as far as they can using a pedal tractor. In this family-friendly activity, we split the kids apart into age divisions. No registration is necessary.
Brown County Fair Parade
NEW THIS YEAR! Led by the Marching Wolves and including the antique tractors and other fairgoers.
Decorate a golf cart or side-by-side with the fair theme "Celebrate the Red, White, and Blue" and join the parade! Line up will begin at 12:30 PM  on the east end of the grandstands and go through the fairgrounds.