Founded in 2022, the Brown County Fair Foundation is a 501c3 tax-exempt organization working to preserve, improve, and modernize the facilities at the Brown County Fairgrounds. We need your generous support and have a variety of ways for you to get involved.
Capital Campaign for New Grandstand Restrooms
We have kicked off our second capital campaign (check out our complete project below!) and for anyone who has waited in line to use the restroom during big grandstand events, you get it. Our goal is completion by Summer of 2025 and it will double the stall count for the ladies. Guys, you know you're much faster and this will make EVERYONE happier.
Imagine if everyone waiting in line at the BCF donated just $10, we can make this a reality. Of course, we encourage you to make an even bigger donation:
Blue Ribbon - $25,000 or more
Red Ribbon - $10,000 - $24,999
White Ribbon - $5,000 - $9,999
Any Blue, Red or White Level Sponsors will be listed on recognition signage when the project is complete. All donation amounts are welcome for this important project.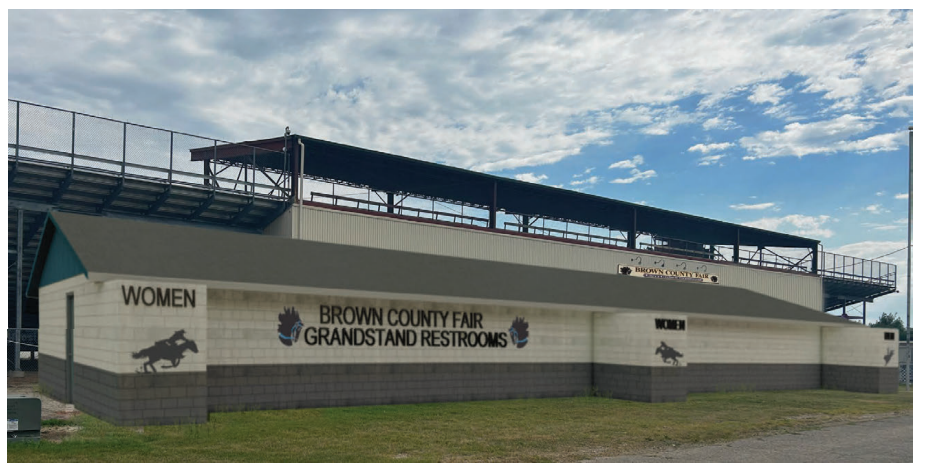 Ongoing Sponsorship Opportunities
Gain visibility to your business or your cause with a sign in one of our parking lots. Each $125 commitment leaves your sign in place for three years.
Put your name or honor a loved one with an engraved plate on a bench that will be widely used during the BCF and other fairground events.
So much fair food, so little time and so little space to eat! We need more picnic tables and we need your help. The table comes adorned with a plaque and your business name or honoree.
Legacy Giving & Estate Planning
If you would be interested in leaving a lasting legacy for the betterment of the fairgrounds for years to come, please consult with your tax preparer on estate planning options.
Legal Name: Brown County Fair Foundation, Inc
Location: 400 24th Ave NW, Aberdeen, SD 57401
Tax ID: 87-4566246
Make an Impact - Donate Now
Connect with our Venmo account to make a donation of any size. If you'd like it earmarked for something in particular, let us know in your comment.
Click the button below to be taken to a quick form where you can indicate how you'd like your donation applied and then choose between PayPal or using a credit card.
Please send checks to:
Brown County Fair Foundation
400 24th Ave NW
Aberdeen, SD 57401
With your check, please indicate what your donation is for.
COMPLETE: Kids Zone Playground
As our first capital campaign initiative a new, commercial playset has been installed to serve as the focal point of the popular Brown County Fair Kids Zone. It also provides entertainment for campers and other event attendees year-round. Thank you to our generous sponsors who made it happen!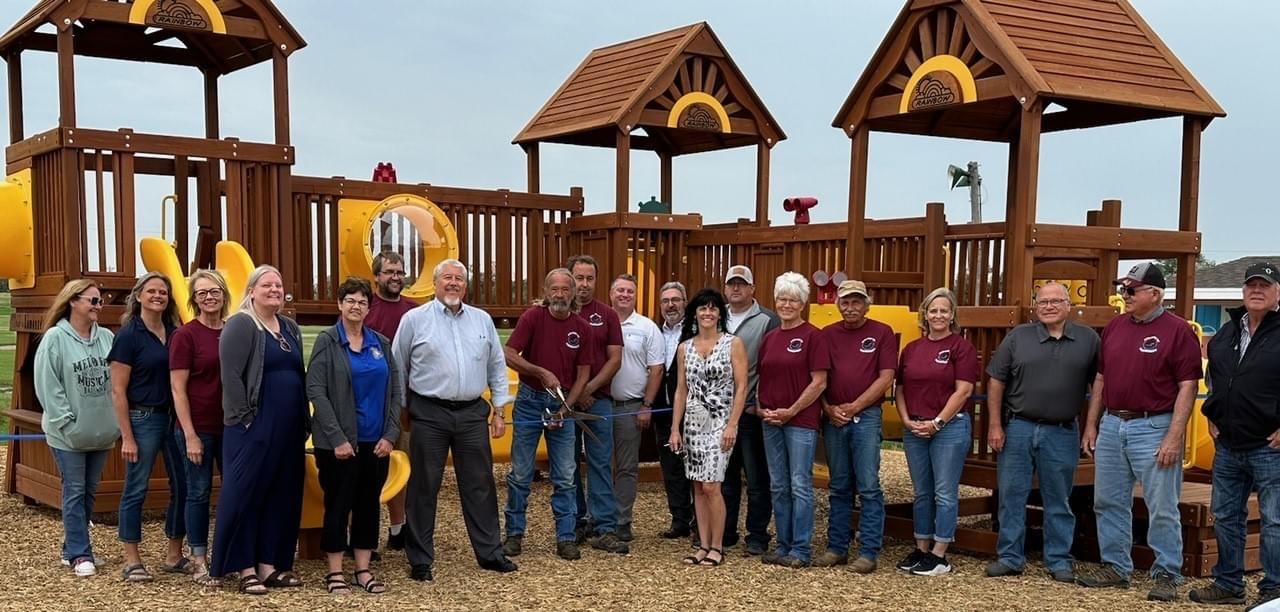 UPCOMING EVENT: Second Annual Hall of Fame Celebration
Saturday, March 23rd, 2024
A buffet dinner, program, silent auction, and good times are planned to recognize the courage, ingenuity, and progressive thinking of fair board comrades. Check back for more details. Tickets can be purchased from a BCF Foundation member or at the Fair Office at 400 24th Ave. NW in Aberdeen. For more information call 605-626-7116.
Current Hall of Fame Members are from the 1986 BCF Board and include: Jim Bain, Stan Beckler, Joyce Dahme, Karl Eichler, Shirley Ellwein, Ron Gage, Larry Gerlach, Bob Gruman, Nancy Hansen, Derald Holt, Connie Howard, Marty Huettl, George Kessler, Gerald Lehman, Gayle Osman, Lyle Podoll, Al Ringgenberg, Earl & Twila Ruden, Jerry Schley, June Schliebe, Gary Sharp, Dewayne Storley, Verland Losinger, Karen Lamport, and Don Gannon.
Home of the Brown County Fair, Centennial Village, Brown County Speedway, Larry Gerlach Grandstand, Odde Ice Arena, Go-Kart and RC Car tracks, Akkerman Horse Arena, Holum Expo Building, and numerous barns, campgrounds, and structures, the fairgrounds host literally hundreds of thousands of campers, fairgoers, and recreational enthusiasts every year.
While county tax dollars serve well to fund annual expenses, such as utilities, insurance, payroll, and some maintenance, additional funds are necessary for the capital improvements required to preserve the fairgrounds as a premier destination for the great variety of events hosted. Whether a large contribution or a few dollars, the BCF Foundation works closely with the Brown County Fair Board and Brown County Commission to coordinate efforts and maximize the impact of each donated dollar. Thank you for your consideration in joining our efforts!
The Brown County Fair Foundation accepts donations of any amount for the purpose of grounds improvement.  If you have specific projects for which you would like to see your funds designated, please contact the fair office at (605) 626-7116 or bcfairfoundation@gmail.com.